Eugenia Stamboliev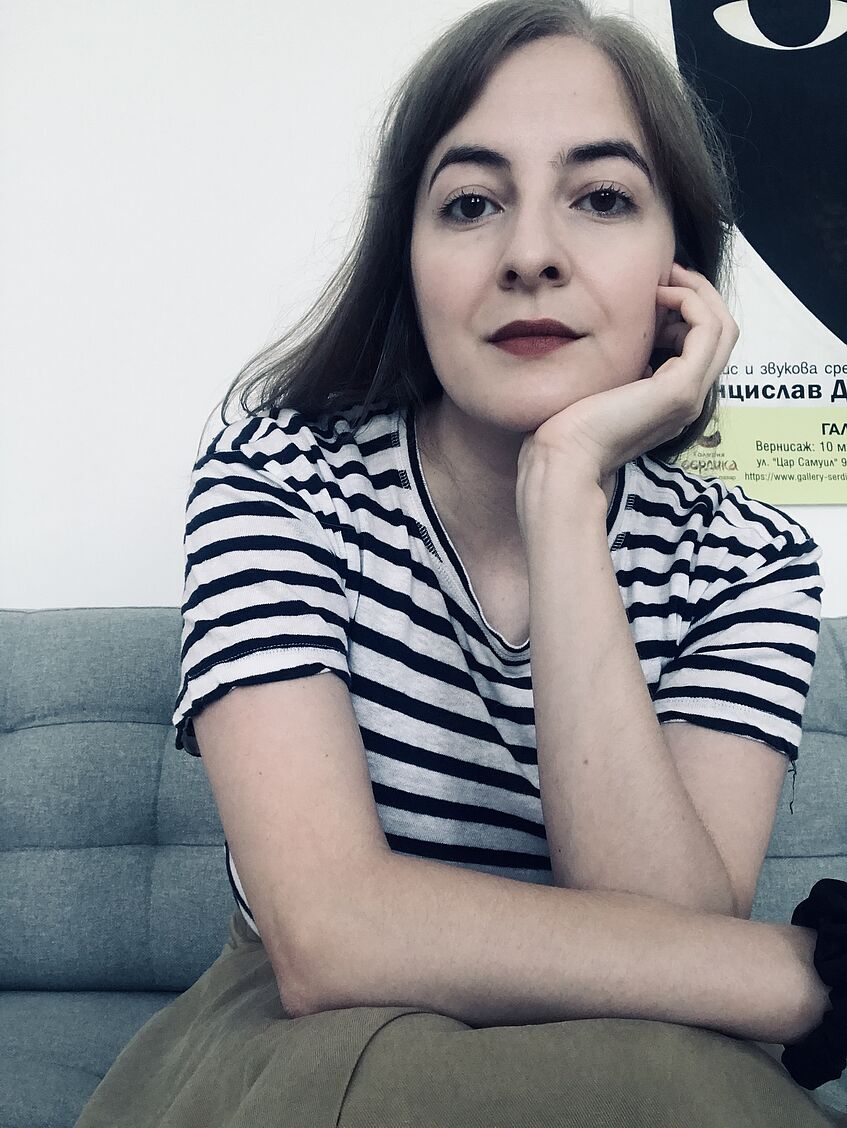 Eugenia Stamboliev
Postdoc
eugenia.stamboliev@univie.ac.at
The following glimpses into her CV are kept in English, aber sie freut sich wenn man sie auf Deutsch anspricht.
Research
AI ethics/critical studies (Transdisciplinary and critical angles on normative and socio-political concerns, i.e. political angles on AI ethics; climate narratives and techno narratives; and political influences on 'emotional' AI)
Explainability of AI and democracy (Focus on datafication of norms, thinking fragmented political publics and data authorities)
Critical media methodologies (From material to posthumanist approaches on technology)
Trust and distrust around platforms (Focus on labour and maintenance beyond normative views on trust)
Academic
Eugenia is an Austro-Bulgarian media scholar and philosopher of technology holding a postdoctoral fellowship at the University of Vienna. She works on ethical issues around artificial intelligence and algorithmic/data structures while focusing on political, socioeconomic, and normative concerns. Her project Interpretability and Explainability as Drivers to Democracy focuses on the influence of complex algorithmic structures (like covid models) and democratic concepts and examines conceptual shifts in institutional power, social trust and explainability (XAI).
She published, among others, on algorithmic uncanniness of health applications, care robots, tracking and performative ethics; care robots on the theatre stage; the philosophy of screen bodies through the work of Flusser and Münsterberg; and on visual narratives of refugee camp life in documentary film. She is involved in the European research project on personalised robotics PERSEO, and is a mentee in the postdoc:muv program at the University of Vienna. She acts as a reviewer for various national and international forums, like the TU Wien Academic Press and the Czech Science Foundation while also teaching courses on Data and AI ethics (Lehre).
In 2022/2023, she held a visiting fellowship at the Philosophy Department at Tilburg University (NL) to explore trustworthiness and EU policy (in collaboration with Dr. Tim Christiaens).
Education
PhD in Transdisciplinary Studies with a focus on ethics of media and technology, in Marie-Curie ITN 'CogNovo', Plymouth University, United Kingdom
Doctoral courses in PACT (Philosophy, Art & Critical Theory), European Graduate School in 2014, Saas-Fee, Switzerland
Diplom (BA and MA) in Media and Communication Studies, University of Arts Berlin, Germany
Vordiplom (equivalent to BA) in Law Studies, Free University Berlin, Germany