Janina Loh (née Sombetzki)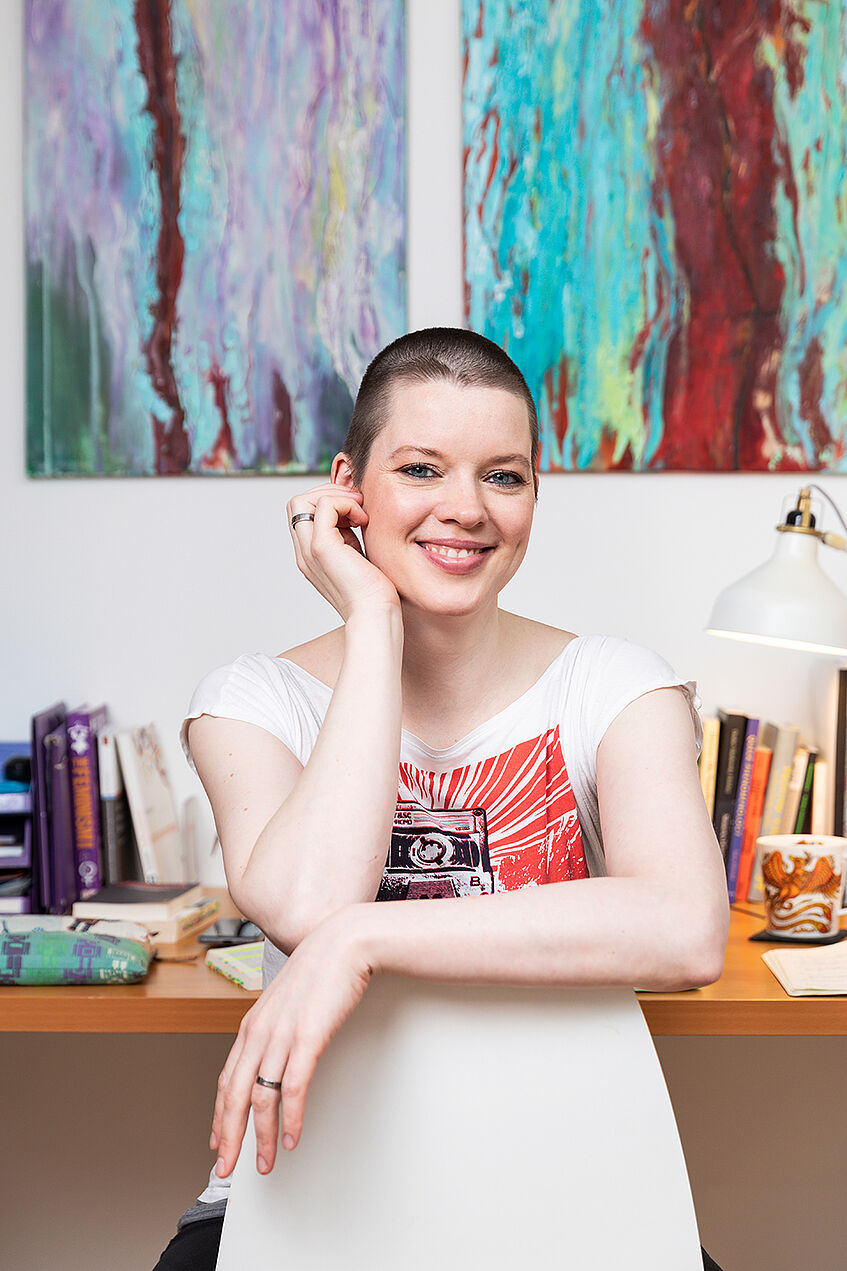 Janina Loh (née Sombetzki)
PostDoc
Email: Janina.loh@univie.ac.at
Office: +43-1-4277-46468
Mobile: +49-179-434-1744
*******

Aus Höflichkeit vermeide ich nach Möglichkeit die Anrede mit Frau/Mann sowie mit Profession/Titel. Ich freue mich, wenn Sie mich etwa mit Liebe/Lieber/Liebe*r/Sehr geehrte/geehrter/geehrte*r/Guten Tag/Dear […] Janina Loh ansprechen. Pronomen für mich sind etwa sie/ihr, er/sein, en/en(e)s. Vielen herzlichen Dank.

Out of courtesy I avoid, if possible, addressing someone with Ms/Mr or profession/title. I kindly ask you to address me with Dear Janina Loh. Pronouns for me are, for instance, she/her, his/him, they/theirs. Thank you very much.

*******
Janina Loh started their PostDoc position at the University of Vienna in April 2016. Previously they worked as a researcher at the chair of Practical Philosophy, led by Ludger Heidbrink, at the CAU Kiel (2013 - 2016).
Loh wrote their dissertation (2009 - 2013) on the issue of responsibility - Verantwortung als Begriff, Fähigkeit, Aufgabe. Eine Drei-Ebenen-Analyse (Springer 2014) -, supervised by Volker Gerhardt and Rahel Jaeggi. They published the Handbuch Verantwortung (Springer 2017), edited together with Ludger Heidbrink and Claus Langbehn. They also published the first German Introduction to Trans- and Posthumanism (Junius 2018) and the first German Introduction to Robot Ethics (Suhrkamp 2019). Loh is founder and co-editor of the book series Techno:Phil - Aktuelle Herausforderungen der Technikphilosophie (Springer). They published several articles on robot ethics and are still interested in the issue of responsibility – now especially in the field of technology, man-machine-interaction, big data, hybrid systems, and new media – and elaborate on a concept of responsibility networks. They also published their master thesis on The Concept of Responsibility in the Work of Hannah Arendt (Archiv für Begriffsgeschichte, Band 58).
In Vienna, Loh teaches in the fields of philosophy of technology and media and feminist philosophy of technology. They habilitate on the Critical-Posthumanist Elements in Hannah Arendt's Thinking and Work (working title). Loh's main research interests lie in the field of trans- and posthumanism (especially critical posthumanism), robot ethics, feminist philosophy of technology, responsibility research, Hannah Arendt, theories of judgement, and ethics in the sciences.
Detailled information with regards to their research and publications is to be found on their academia.edu profile.